Gift Shop
Welcome to The Shop at Farthing's Ordinary!
The Shop at Farthing's Ordinary offers a wide range of unique gift items. Stop by and explore informative books written by HSMC staff, locally sourced jewelry, toys, home goods, Maryland-themed fashion accessories, and so much more! On your next visit be sure to take home a jar or two of blueberry lavender jam or try another wonderful flavor of jams, jellies, and syrups found here. Admission is not required to shop.
Location
47414 Old State House Road, St. Mary's City, MD
Hours
The Shop hours vary according to the season. See below for details, or contact the Shop.
Winter 2022
December 18 – January 6:  Closed

January 7 – March 11: Saturdays only, 10am-4pm
Spring 2022
March 14 – July 1: Tuesday-Saturday, 10am-4pm
July 2 – 4: Shop Closed
Summer 2022
July 5 – September 3: Wednesday-Sunday, 10am-4pm
September 4: Shop Closed
Fall 2022
September 5-November 25: Tuesday-Saturday, 10am-4pm
If you have any questions please contact the shopkeeper at 301-994-4385 or email the Shop manager at ginger.newman-askew@maryland.gov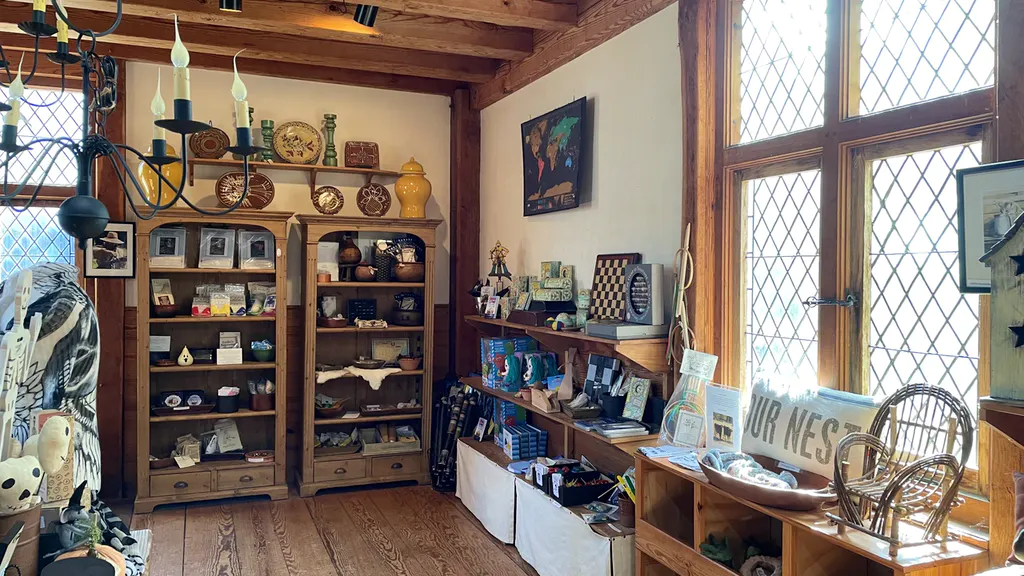 Consider becoming a Museum Member! Members enjoy free admission to the museum, a 10% discount at the shop, regular updates featuring behind-the-scenes content, and discounted pricing for events. All proceeds go to support the museum's education and research programs.